The complications involved with choosing an HR software provider
Selecting a software provider is a time-consuming and expensive endeavor, which is why it's critical for organizations to do it right the first time. Our objective is to help you find the right solution that fits your business needs while staying within your budget, culture and objectives.
You should also remember that HR systems are not simply plug-and-play – they need to be tailored to the particular demands of a company. This fact and its resulting complications are not lost on us here at HR Software Solutions.
Our end-to-end service begins with a needs assessment. We will evaluate your current HR system, including a thorough, documented analysis of procedures. We listen to your needs and use proven methods of discovery, including a formalized Request for Proposal (RFP), to best understand your company. From that point, we will recommend potential changes to your system, partnering you with vendors from the product demonstration phase until a contract is signed. We are also able to help clients with system implementation if our services are needed.
Our industry-leading performance would not be possible without the best partners that the HRIS industry has to offer. Because of these partnerships, we can offer our clients a full spectrum of the highest-quality HR solutions, depending on their unique needs.
These HR solution providers have expertise in facilitating a number of HR functions, including compensation, talent management, succession planning, and time and attendance tracking. Whether you need these basic functions or more advanced services like reporting, we will find the solution you need.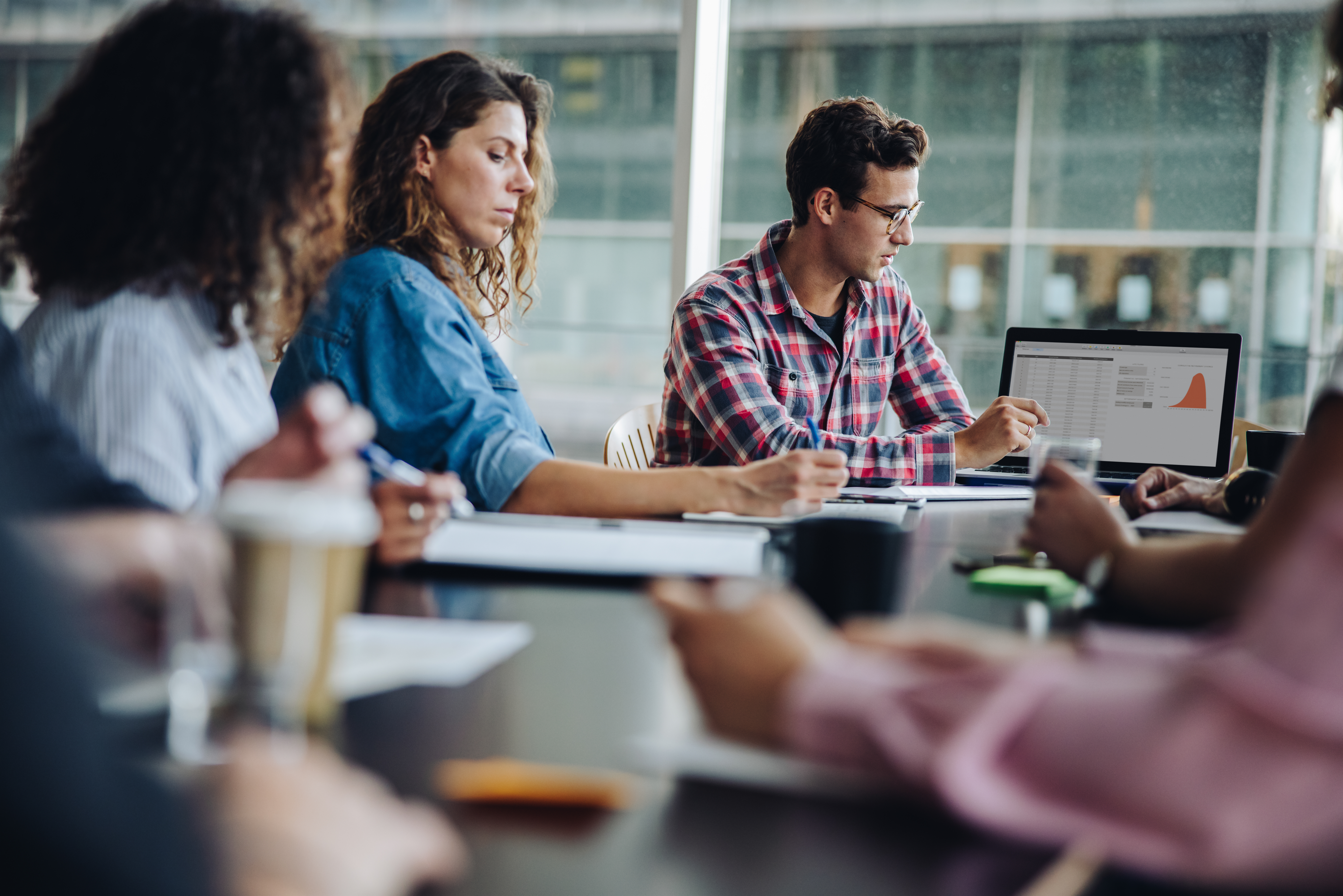 To perform at the highest industry standards.
By now, most HR departments understand the extensive value of human resources management systems. Without these automated software systems, the tasks that generally fall to HR personnel – the management of payroll, benefits and PTO, just to name a few – could become so time-consuming that they bog down an entire department or are not completed timely and sufficiently.
Choose the Best HR System
Today's business landscape simply does not allow an HR department to operate without advanced solutions. With the right HR system in place, businesses can operate with agility, constantly adjusting to whatever circumstances they might need to confront. Because of the immense value of these HR solutions, it shouldn't be surprising that there are numerous vendors that offer these proven systems to companies.
So, how does a business know which human resources software companies will be best able to address their needs?
It's a question best left to the professionals at HR Software Solutions – those who have worked in HR for decades and understand the needs of these departments. When it comes to choosing a system vendor or HR consultant, building a professional relationship with that service provider and then implementing a particular solution, there is no more proven partner than HR Software Solutions. Over the years, our clients have found that working with us to achieve their HRIS goals saves them time and money, while also providing peace-of-mind.
Passion is what drives me
Our ultimate goal is to allow you to leave the bulk of the requirements of system implementation and management to us while you focus on developing your organization.
HR Software Solutions: Where partnerships come first
It's not just our relationships with the industry's top HR software companies and consultants that we value highly. Our clients always come first to us, and we work to build their trust so that they can turn to us for any questions regarding their HR systems.
Our ultimate goal is to allow you to leave the bulk of the requirements of system implementation and management to us while you focus on developing your organization. At HR Software Solutions, we understand that this pursuit should be your sole focus, and we adjust our vendor selection services so that it can be.
Download Infographics & Resources